Products / Categories Pro
This feature is available in Locatoraid Pro.
Categorize your locations with products/categories.
With Locatoraid Pro you can manage products offered in every of your locations. First you will need to create your products in the Products menu.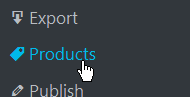 Then assign the products to your locations.

Then once you have more than one product, your customers will be able to choose which products they are interested in when searching for your locations.

In every location listing there will be a note displaying which specific products are offered in that location.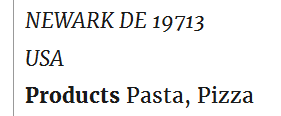 You can change the label for this Products title (in Settings > Locations Details) to anything of your choice, for example Breeds or Makes.


This product assignment information is saved when you export and import your listings data. For every product option there is a column in the CSV/Excel file where you can quickly mark which specific products are assigned to every location.