Bulk Import
Automatically import your locations into Locatoraid Pro dealer finder plugin from a CSV/Excel file. No manual work required to enter hundreds or even thousands of items.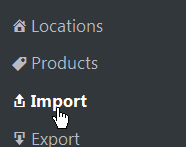 Locatoraid Pro is already supplied with a test CSV file to help you get started. You can make a copy of that file and add on your own stores or other locations.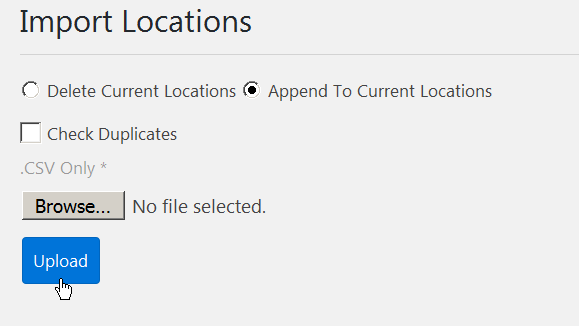 Make sure that you keep the first line with predefined column names, these are required for correct work of the import function. The CSV import page in the admin panel will also show the required column names that should be present in your CSV store locations import file.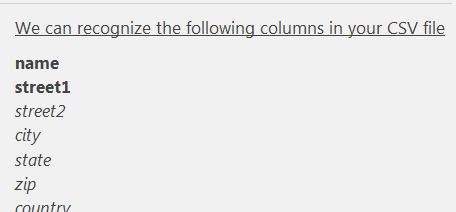 Export
You can also export your current locations database. This is useful for backup purposes, or you can append new listings within your Excel or other spreadsheet software, then load it back into Locatoraid Pro.